Jul 28, 2019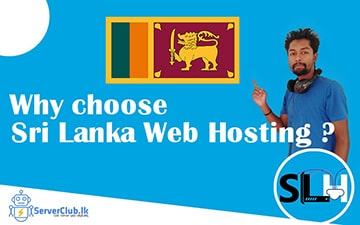 When we going to discuss Sri Lanka Web Hosting Services, most of the peoples ask how we provide servers. Actually, it is a fair question. We can rent servers from data centers, then we set up the software side & other virtualization configuration. Then we can set up our shared & dedicated web hosting environment with various techniques. Finally, we connect them to our billing system, we use all of our systems from world reputed licensed company. That's why we can provide Sri Lanka Most Reliable and Low-Cost Web Hosting Company. Cheap and affordable Web hosting starting at Rs 1890/- Year.
Sri Lanka hosting provider shared web hosting packages with cPanel Powered Web hosting control panel, FREE SSL, 24/7 support with unlimited monthly bandwidth usage.
Sinhala (සිංහල) Support
If you select a Srilanka web hosting service, you can get technical & sales support in Sinhala (සිංහල). We think it will more important for you to continue your services stable & reliability.
Dedicated Call & Support ticket system
Srilanka hosting we provide 8.30 AM - 11.30 PM (Monday - Friday) dedicated Call Support & Sinhala Unicode Support ticket system for asking any questions to get a solution clearly. On Weekend ( Saturday & Sunday), our available agents will available on the chat system.
Office Visit
Our office address: No. 42, Gurugammanaya, Sempathigama, Medagama, Bibile. You can visit us on weekdays at 8.30 AM - 4.30 PM. Google us to get the location on google map.