Step 01: Select your Hosting package from Sri Lanka hosting.
If you need any assistance in selecting your hosting package contact us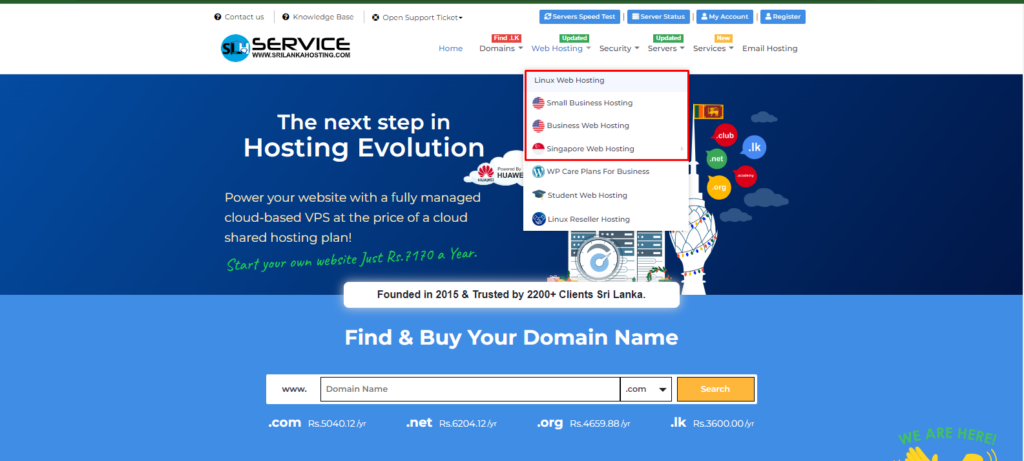 Step 02: Click on "Buy now"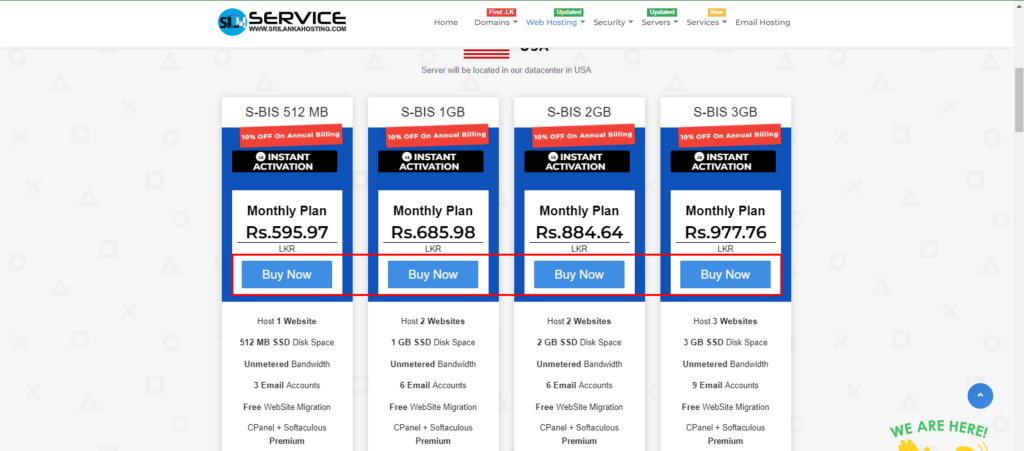 Step 03: Choose domain option
You have 3 options :

01: Register a new domain:
If you don't have a domain name yet you can check availability and add it to the cart for registration.
02. Transfer your domain from another registrar
If you have a domain that was brought from another service you can select the transfer option.
03. I will use my existing domain and update my nameservers
Click on the "Use" or "Check"  option
04. Use a free temporary domain from SriLanka Hosting
Click on the "Use" or "Check" option
Step 04: Select billing cycle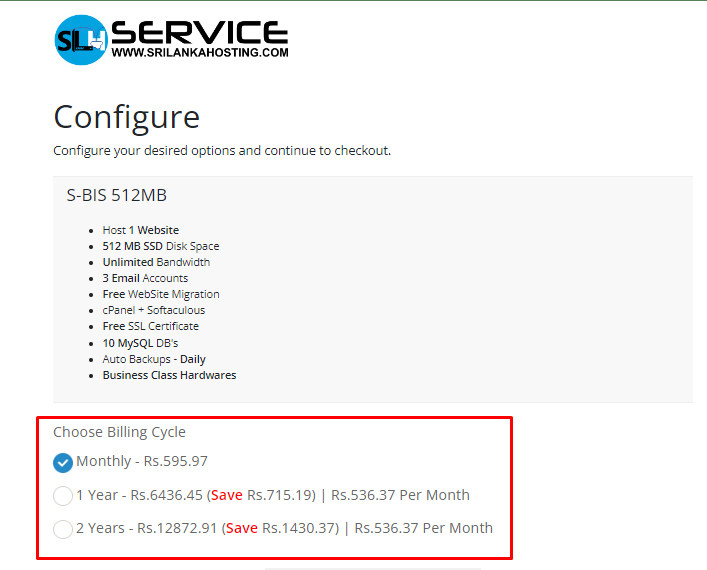 Step 05: Configure
Select configuration options & additional services as you wish to proceed
Step 06: Click on "Continue"
Don't forget to check the order summary.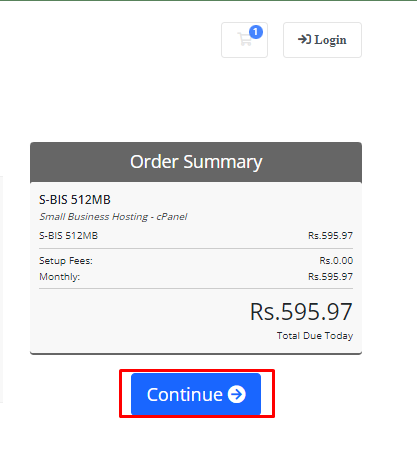 Step 07: Payment
Payment option guidelines with easy and simple steps.
Offline Payment option