Singapore Web Hosting, Reseller Web Hosting, and Email Hosting are all included in the 'Pay As You Go' category. To purchase these packages,
Please follow these steps: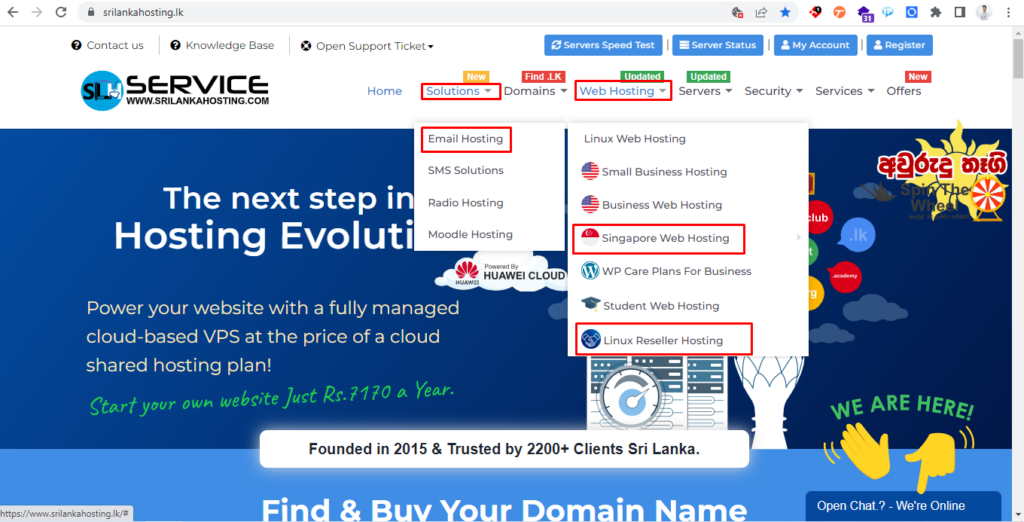 Step 01. Visit https://www.srilankahosting.lk/
Step 02. If you need to buy a Singapore Web hosting package.
Select Web Hosting → Singapore Web Hosting.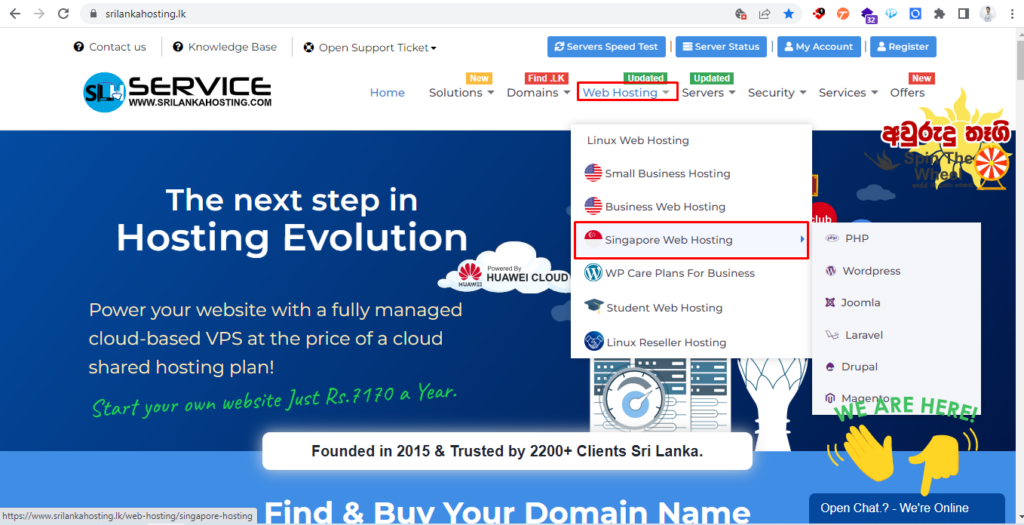 Step 03.
1) You can check the price based on your needs.
2) Hit the Buy Now button and move to the next step.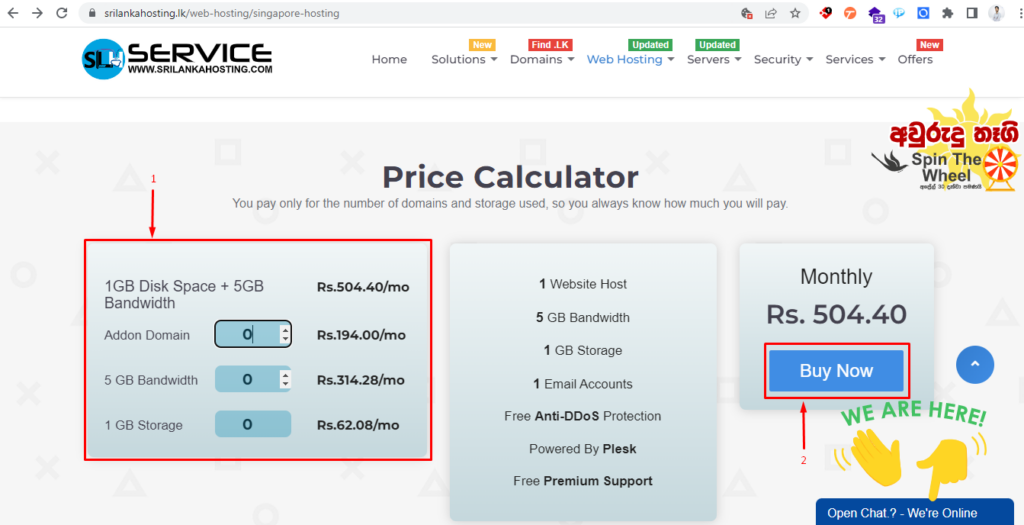 Step 04. Choose domain option
01: Register a new domain: If you don't have a domain name yet you can check availability and add it to the cart for registration.
02: Transfer your domain from another registrar: If you have a domain that was brought from another service you can select the transfer option.
03: I will use my existing domain and update my nameservers: Click on the "Use" or "Check" option
04: Use a free temporary domain from SriLanka Hosting: Click on the "Use" or "Check" option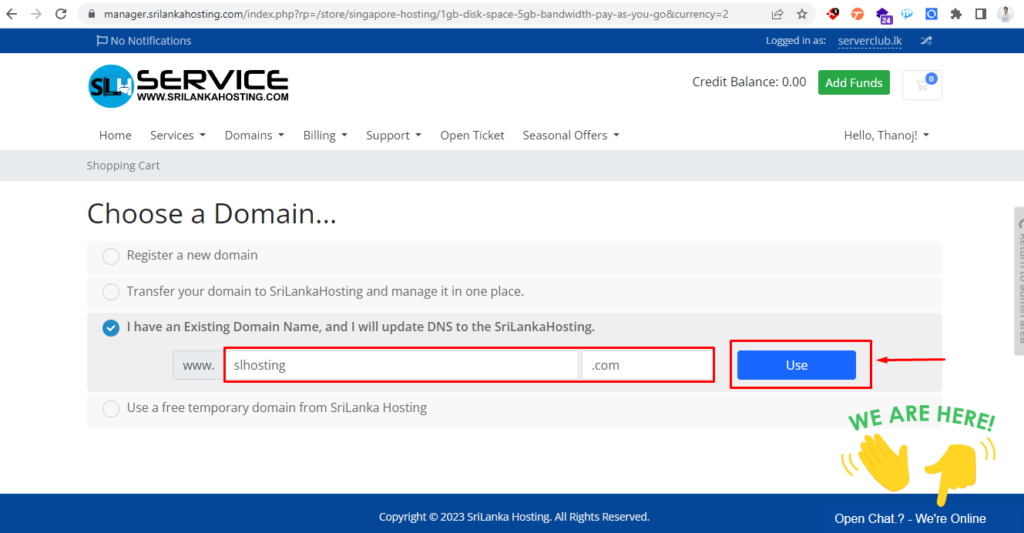 Step 05.
** →Here, you can customize the package based on your needs.
1) After customizing, click the "Continue" button and proceed to the next step.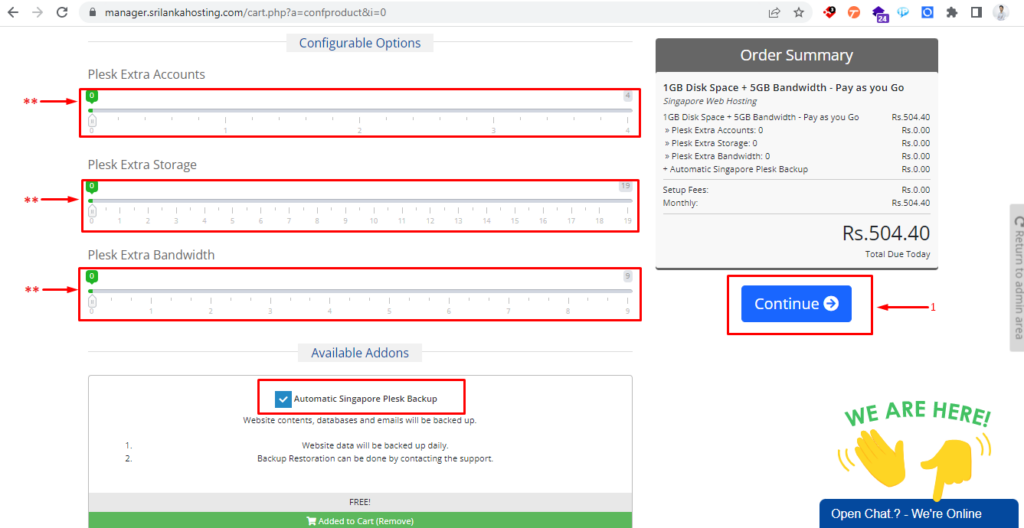 Step 06. Review your package and click the "Checkout" button.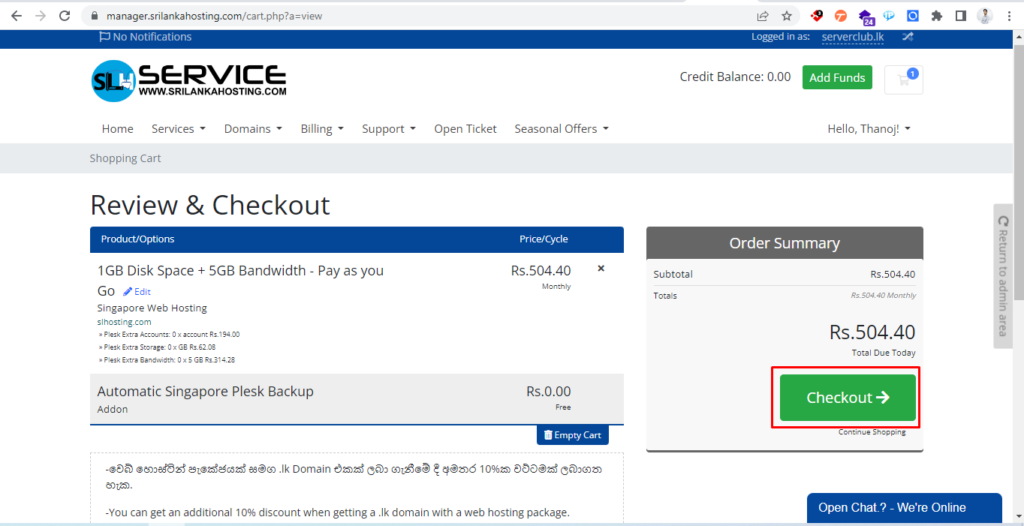 Step 07.
1) Choose your account or create a new account.
2) Select a payment option.
3) Read and tick the checkbox "I have read and agree to the Terms of Service."
4) Click the "Complete Order" button.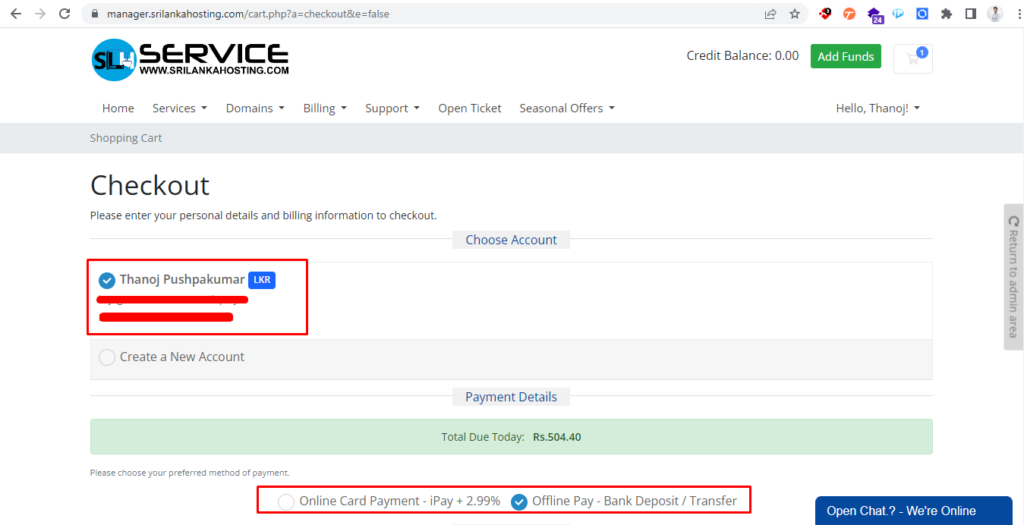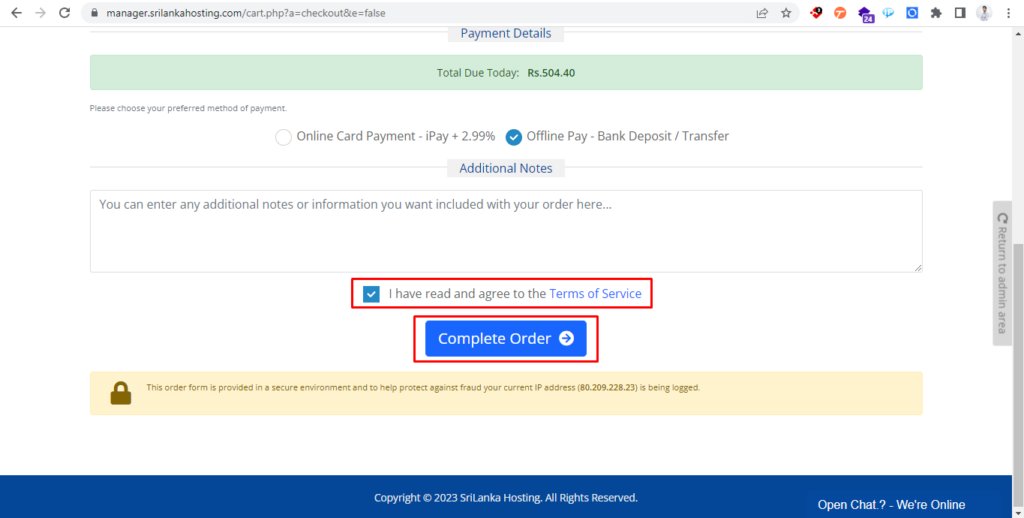 Once you complete these steps, you will be redirected to your invoice.