Login to cPanel
Locate MySQL Databases

Locate My SQL Users -> Add New Users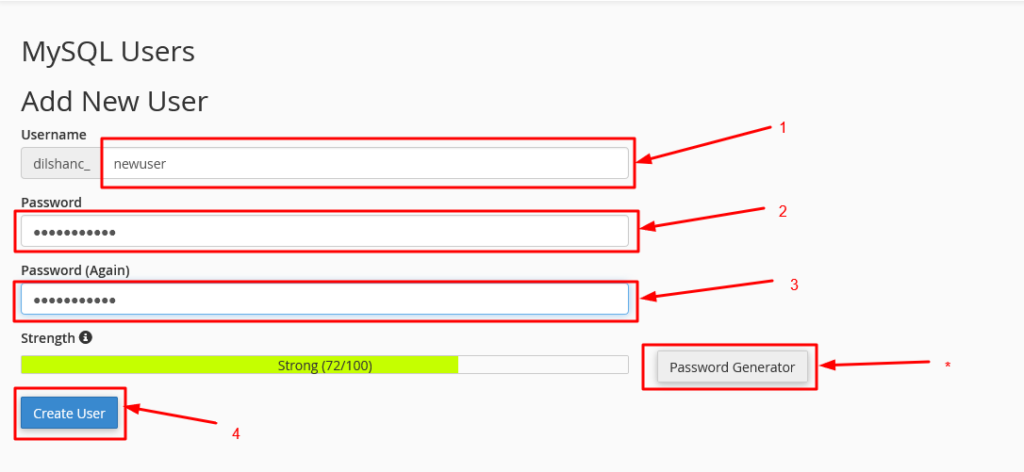 Type the username in the Username section.
Type the password in the password section.
In the Password(Again) section, type in the previous password.

If you want to create a password from the system itself, you can create it by clicking on the Password Generator button.

You can create a user correctly by clicking on the finally Create User button.