Launch Microsoft Outlook on your computer.
If outlook launches in the first time, you will see a straightforward window as shown below. If you've already configured a few other email accounts in Outlook, you can click on File Menu > Add Account and to more see the window below.
Enter the email address that created in your cPanel.
Check and tick the check Box.
Click Connect to continue.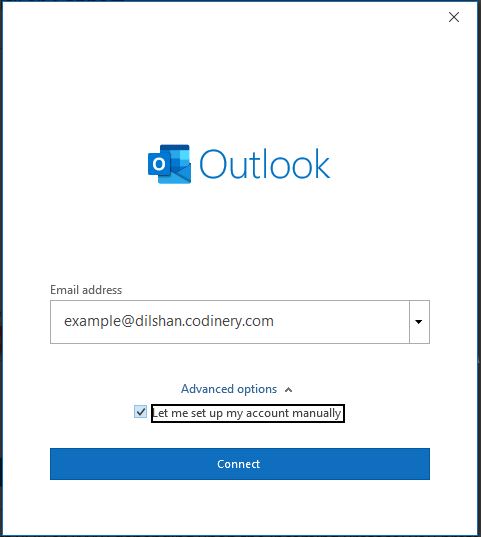 Choose POP or IMAP depending on the protocol you prefer.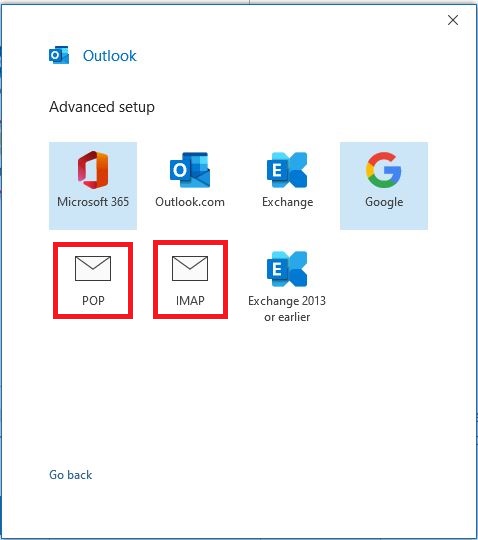 Then use "mail.yourdomain.com" as the server and user port as the below table.(Replace with yourdomain.com with your active Domain name)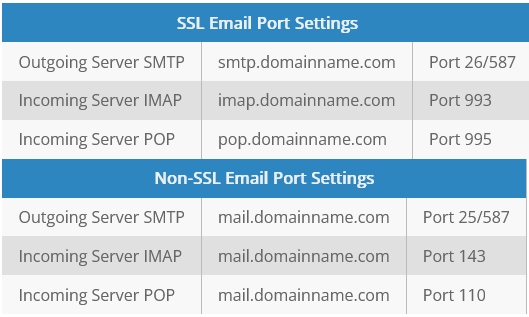 Enter the incoming and outgoing mail server and port.
Click the Next button to proceed.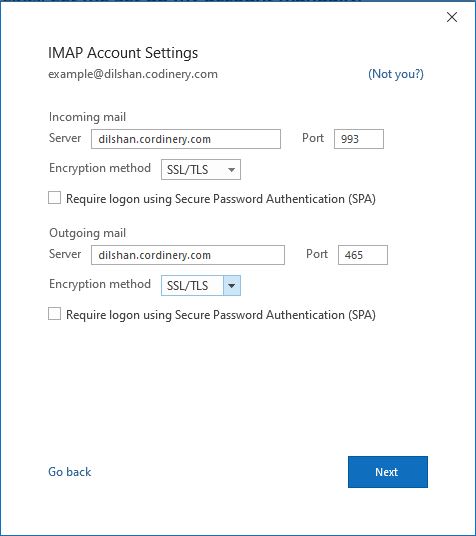 Enter the password for your email account.
Click the Connect button to proceed.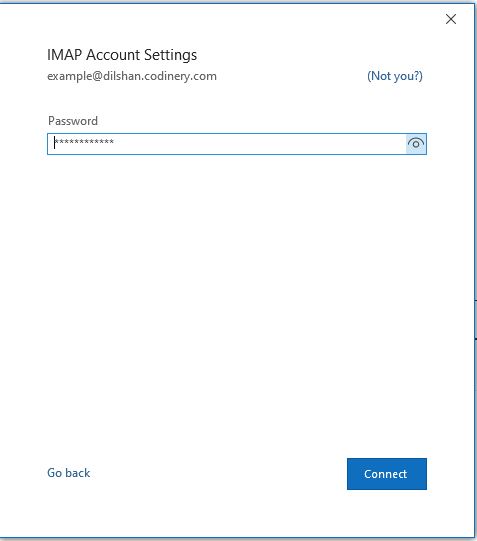 Your email account has been configured successfully!
Click on Done to conclude the process.