Sri Lanka Hosting Service offers below packages under the Pay-as-you-Go category.
Unlike common hosting packages, Pay-as-you-Go packages provides maximum efficiency and cost-effective products to customers. These packages are fully customizable and can start with the base level package. Then it allows customizing the package anytime. In this guide, we will show how to upgrade and downgrade your Pay-as-you-Go products.
Note: It is required that your account is free from unpaid invoices. Otherwise, you cannot use this feature. If your parent product creates its invoice before your customization, it will automatically cancel your customization order.
Login to your Client area and go to Services → My Services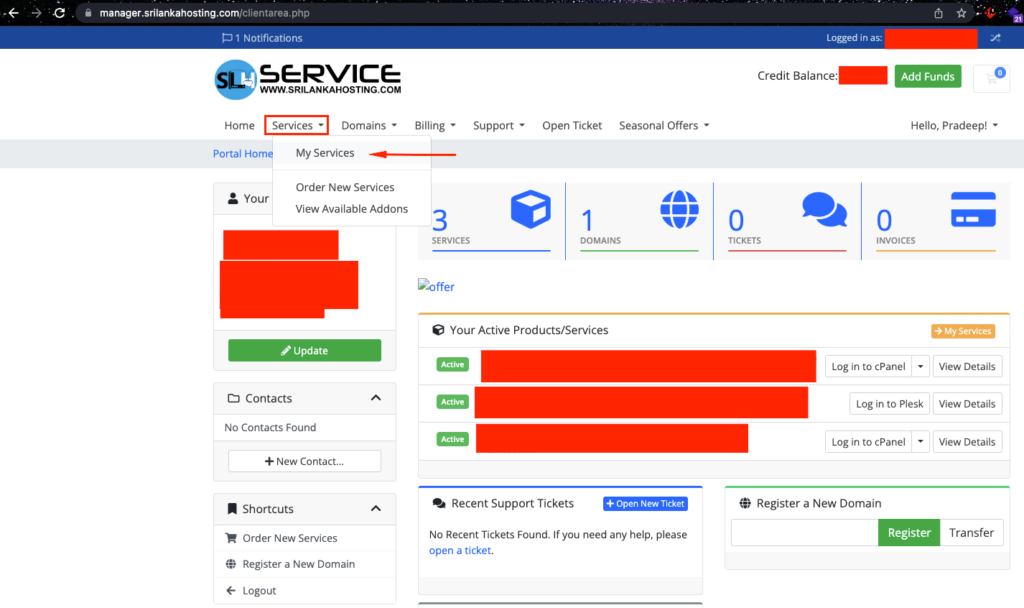 Choose your product from the menu. In this guide, I will use cloud mail package.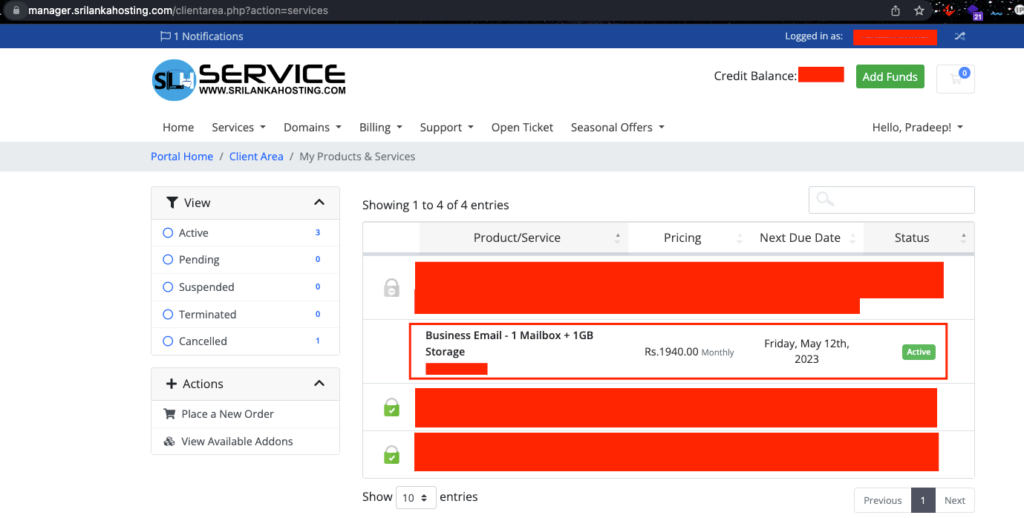 Choose Upgrade / Downgrade options in the left sidebar.
In the window, Below details need to consider.
Current Configuration – This shows your existing package configuration.
New Configuration – Update this fields with your new configuration details.
Eg:- My current configuration was 4 extra email accounts and 4 extra email storages. I need to add 1 new email account and remove 1 GB space from my package. As my requirement, my New Configuration will be
5 Extra Email Accounts
3 Extra Email Storages
Note: Make sure you have free up the resources if you are doing a downgrade. Unless, this cause a product suspension / Data loss.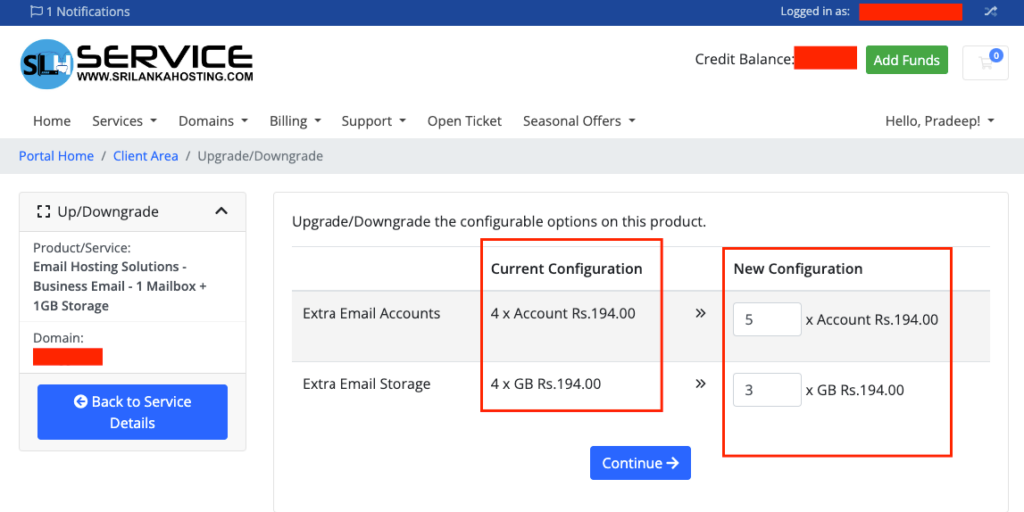 5. The loading window will show the cost for your new configuration
If you downgrade your configuration, you may receive a credit towards your account balance, which will be calculated based on the prorated amount for the remaining days until the due date.
If you upgrade your configuration, you will be charged for the prorated amount of the difference between the cost of the original configuration and the upgraded configuration for the remaining days until the next due date.
Eg: If you upgraded/downgraded your product on the 20th of the month and your original purchase was made on the 1st of the same month, your billing cycle will be prorated to reflect the remaining days until the next due date of the 1st of the following month.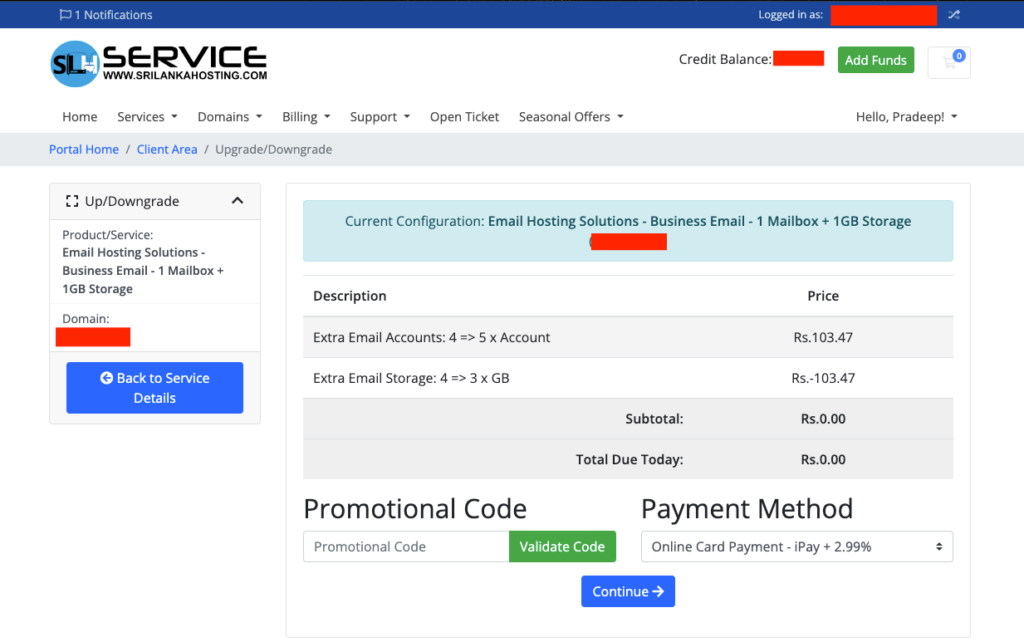 6. Check your payment method and click continue. It will redirect you to the invoice unless you have placed a downgrade.