This knowledgebase article will help you to manage your Linux VPS Server from your client area (Use your client portal to manage your Linux VPS).
1. Log in to the Client Area.
Login: //manager.srilankahosting.com/clientarea.php
2.  Go to Services > My Services
Then click the Product / Services of your VPS.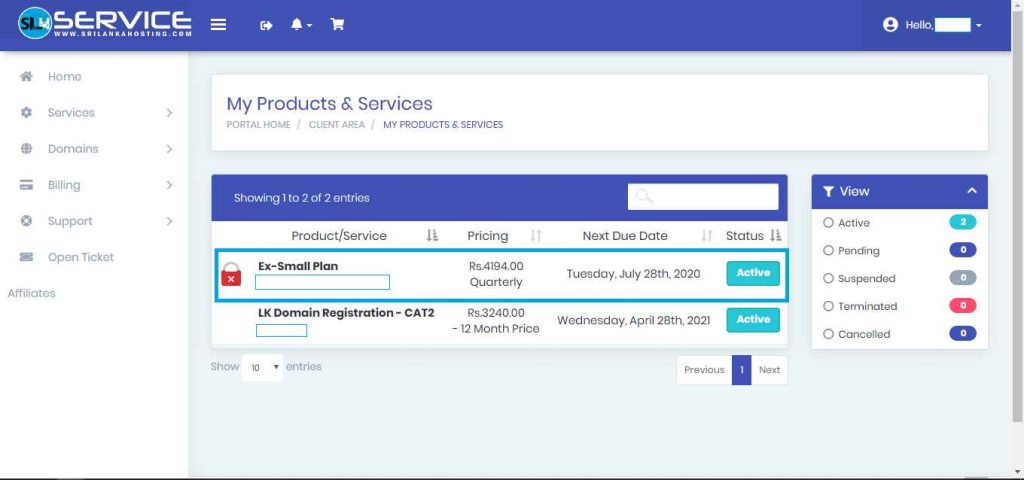 3. Now you will see the product information including, 
– Product Actions Menu
– Product Upgrade Option
– Product Cancellation & more Configurations Options.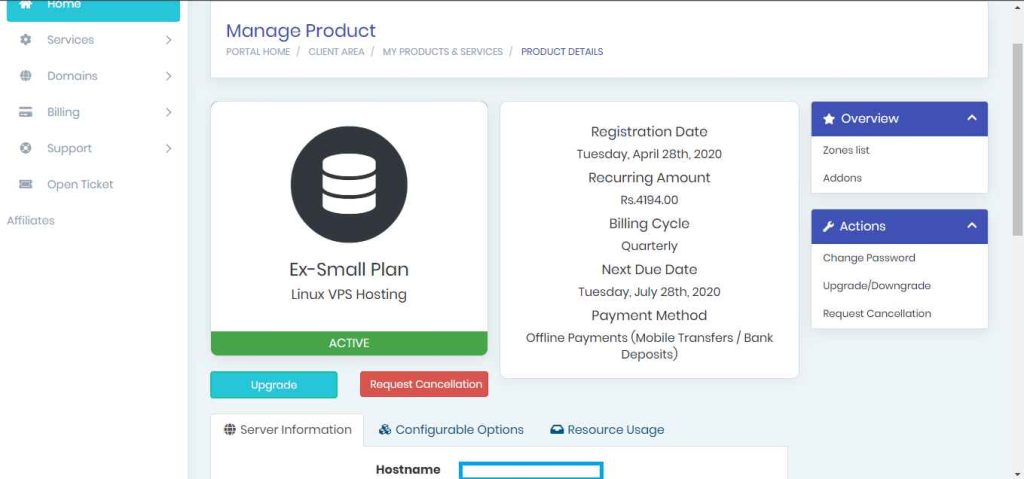 4. In the Server Information tab, you would see Virtual Server Control Options. Here, you would see the following VPS Management options.
Status: This option displays status of your VPS, whether it is Offline or Online.
Under Options, you will have the following VPS Control buttons.
Reboot: You can reboot your VPS by pressing this button.
Web Console: In case you are unable to connect to your VPS through SSH, you can have serial console access to your VPS through this option.
Flush IPtables:
Change Hostname: You can change the Hostname of your VPS through this button.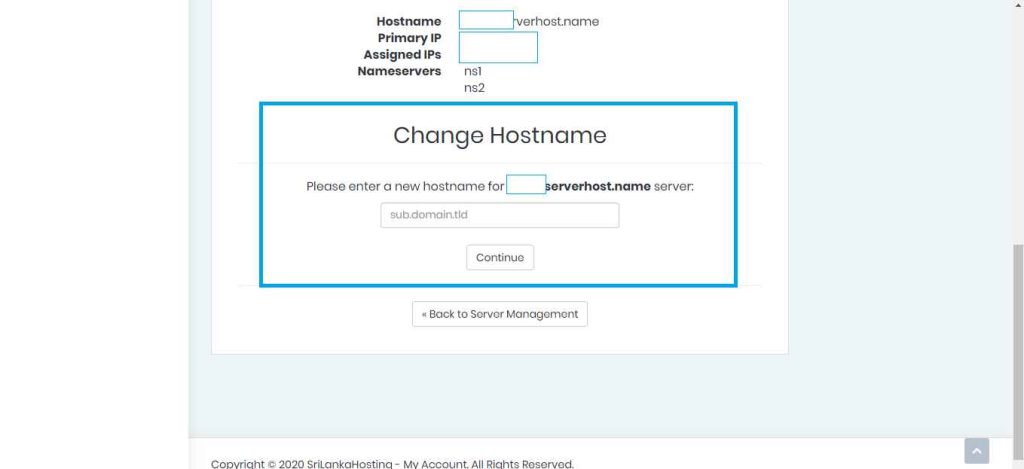 Install OS: Using this option you can install any available OS to your VPS within one click.
To find the available OS with your VPS product, follow this Article: //www.srilankahosting.com/knowledgebase/what-os-do-you-offer-with-servers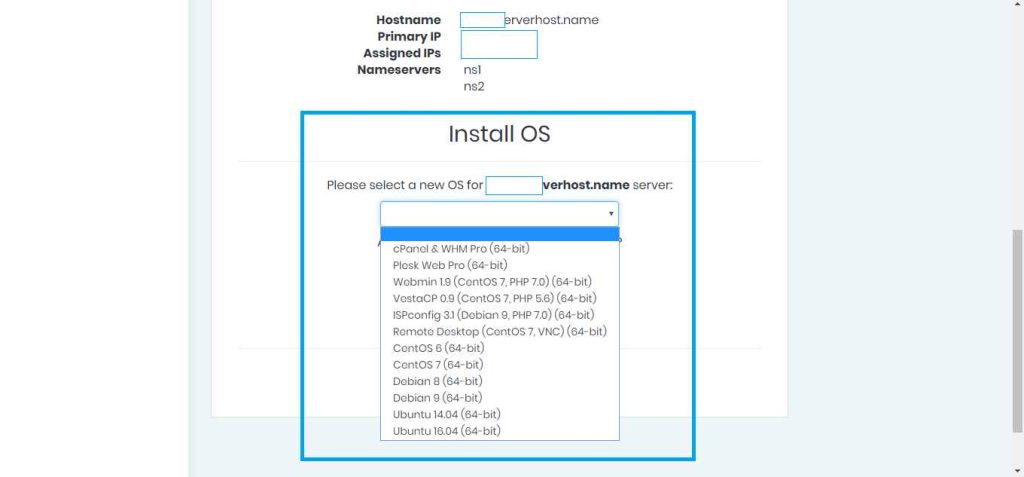 Graphs: Graph shows the incoming and outgoing traffic of your VPS.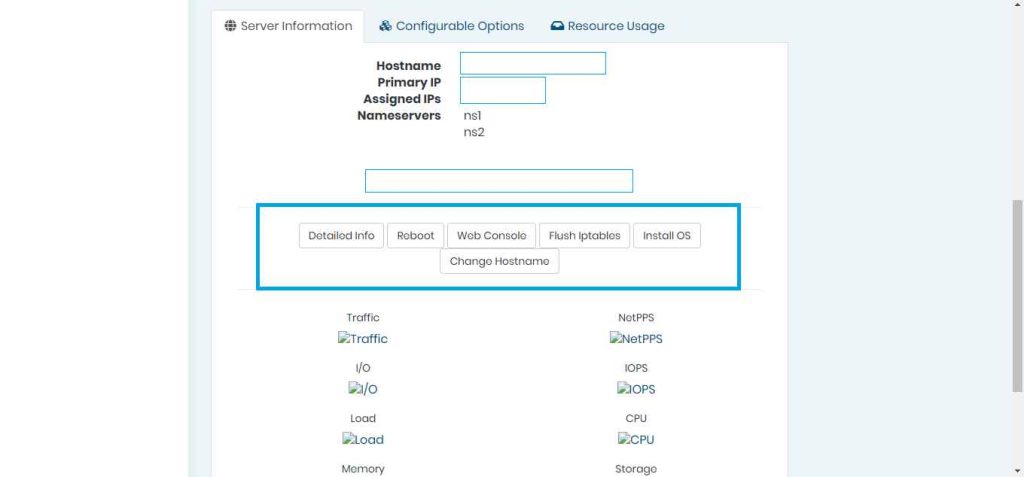 Detailed Info :