Click sms solutions button.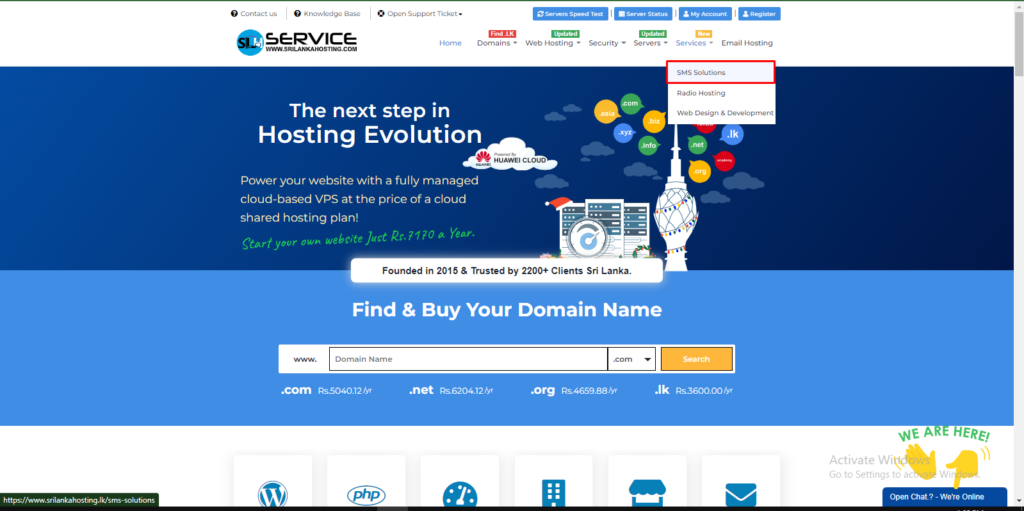 Click Get Started button.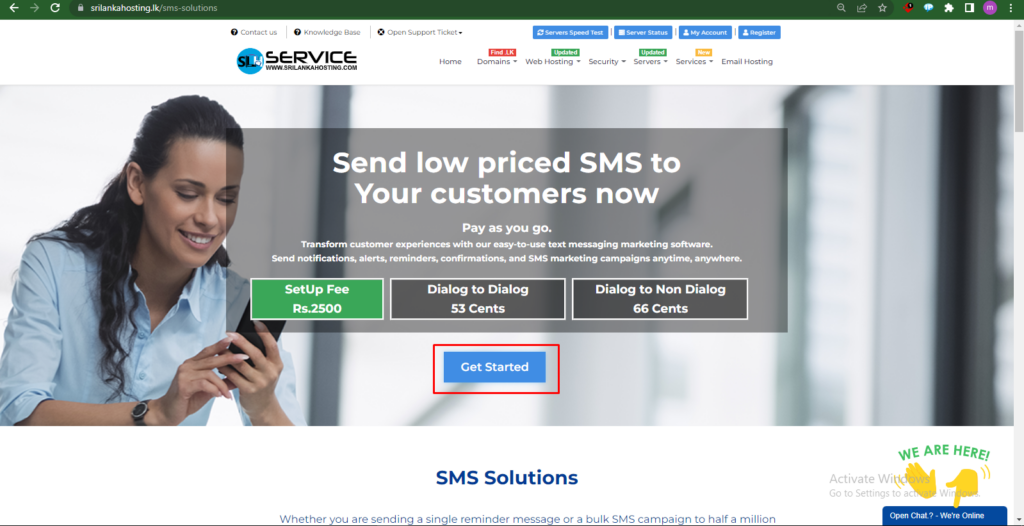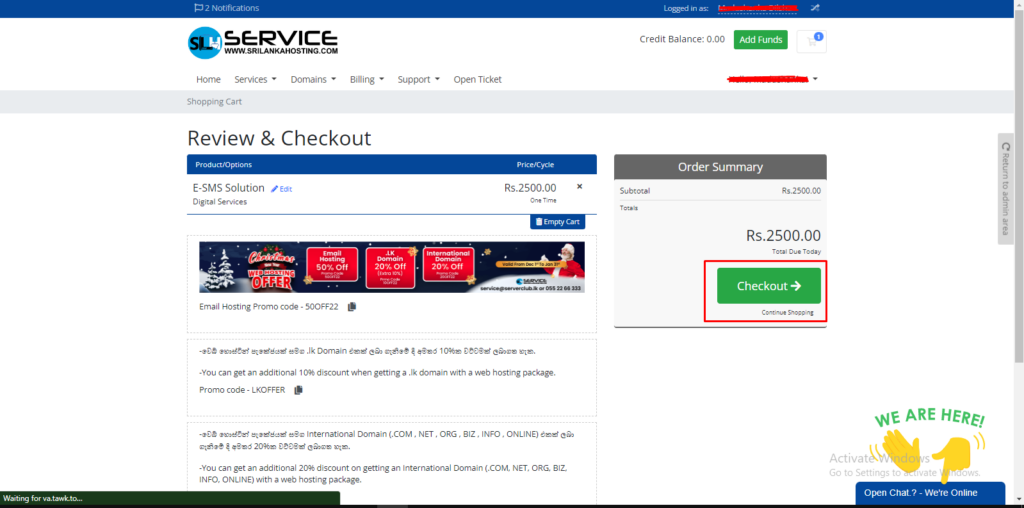 1.Choose your account.
2.Choose your payment method.
3.Tic the checkbox "I have read and agree to the term of service".
4.Click complete order.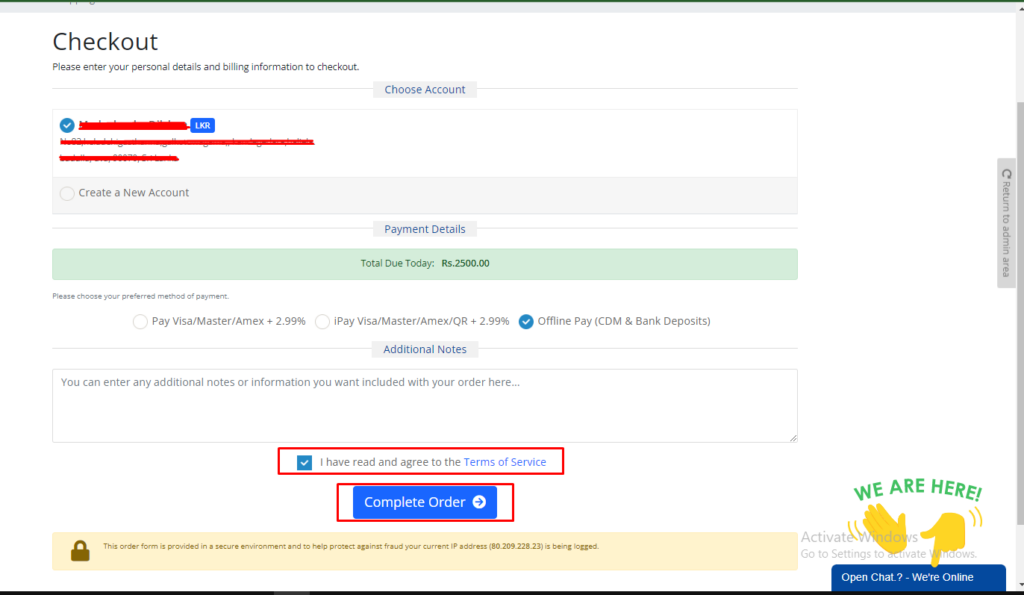 Go to your Client area. And click Support Ticket section.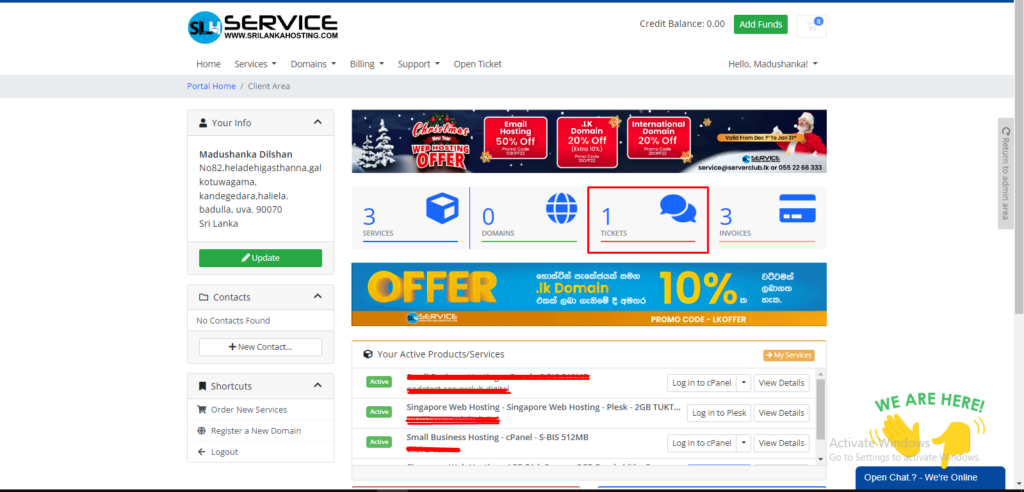 Open the Ticket section of the client area and open the support ticket we have there.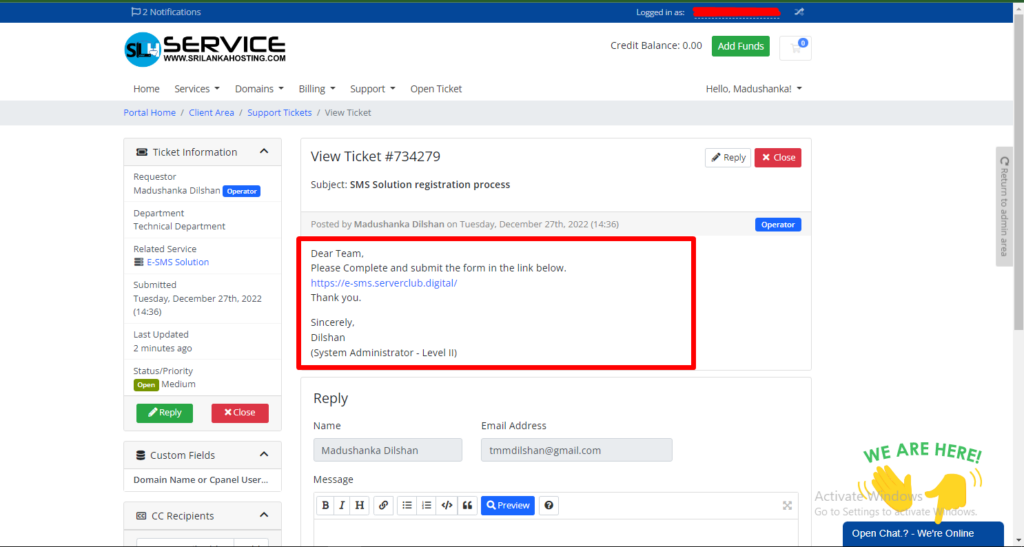 Click the link in the support ticket and fill in the form correctly and submit.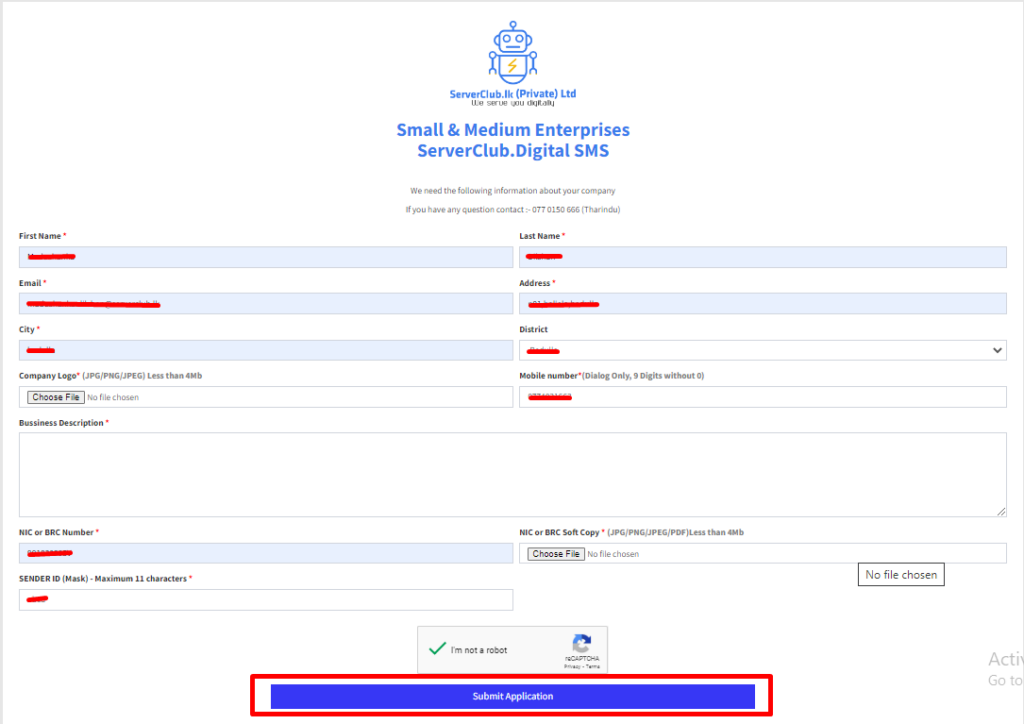 After correctly completing and submitting the above form, your service activation process will begin.
Once the process is completed, one of our service representatives will contact you and take further action
➕