Go to Srilankahosting.lk website.
Select Domains -> LK Domains -> Register .LK Domains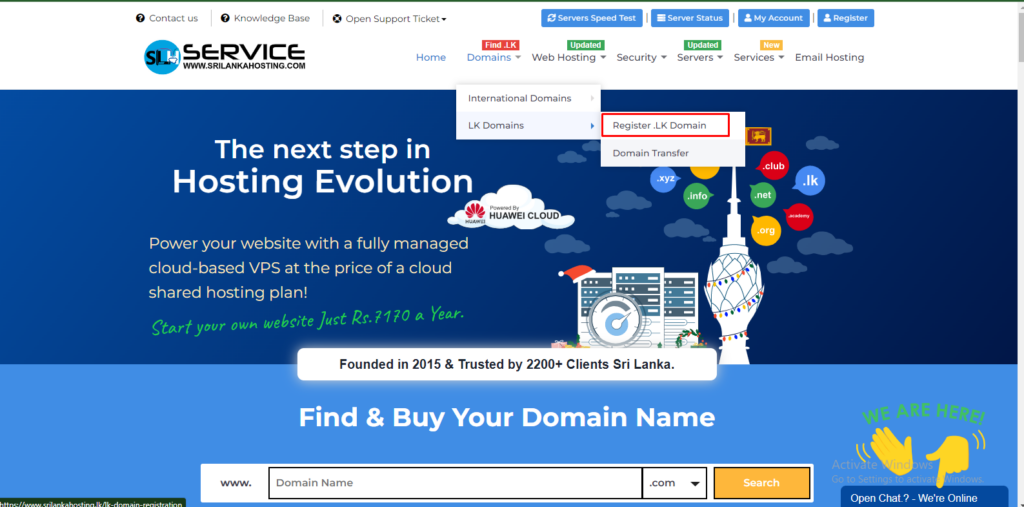 1. Type the domain name with or without '.LK'
2. Click Enter Button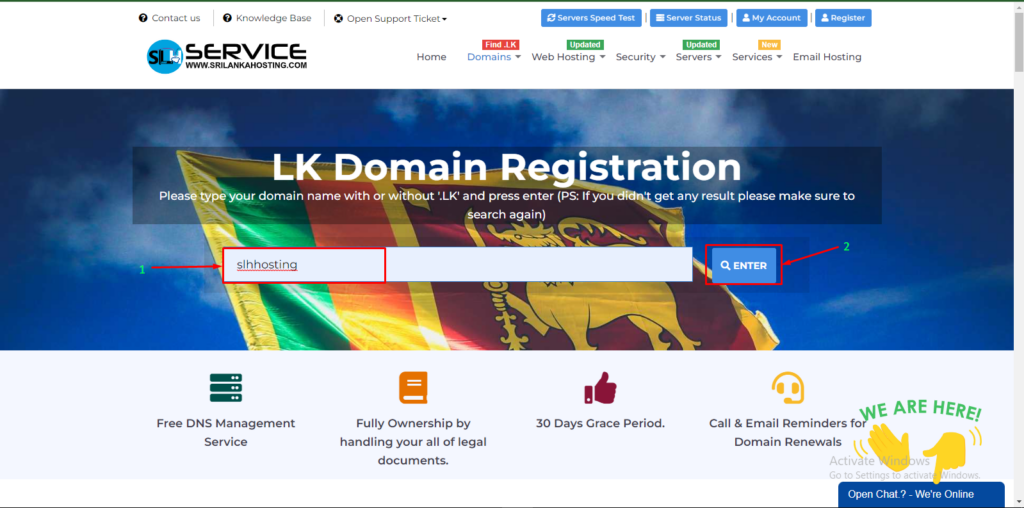 Select your country
Select Sri lanka to get a LK domain.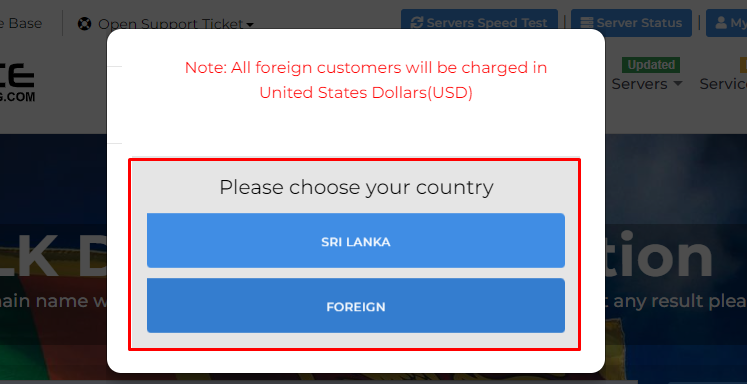 The domains available for registration are shown here.
Choose your domain type and click "Buy Now" button.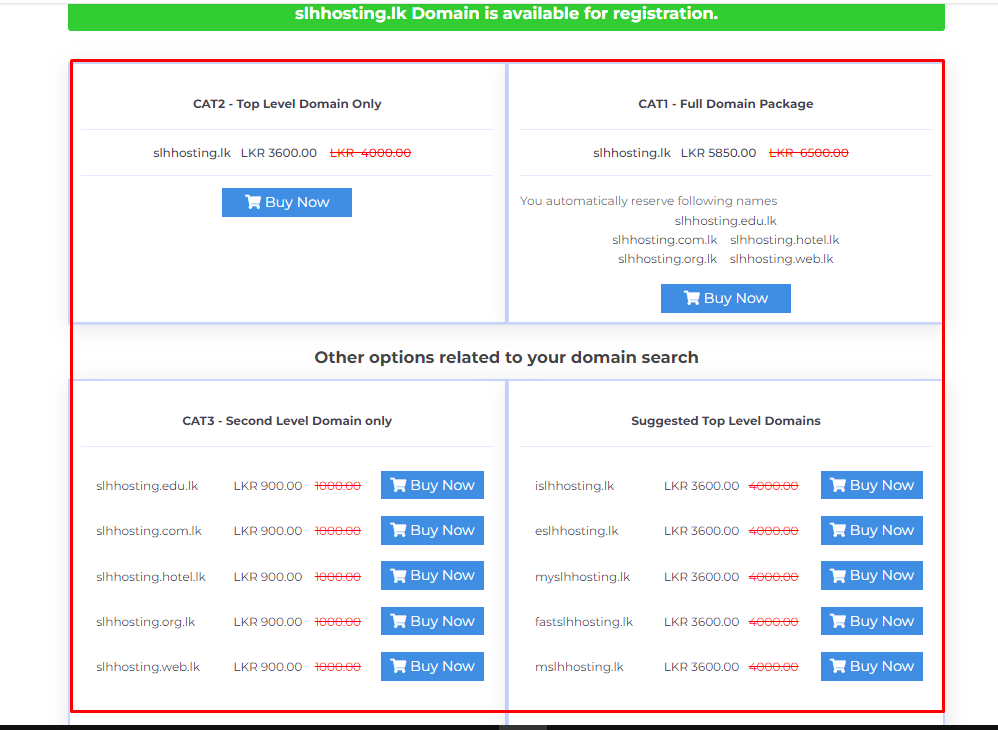 Here is the domain configuration section.
Tick for "DNS Management" and "ID Protection" if you wish.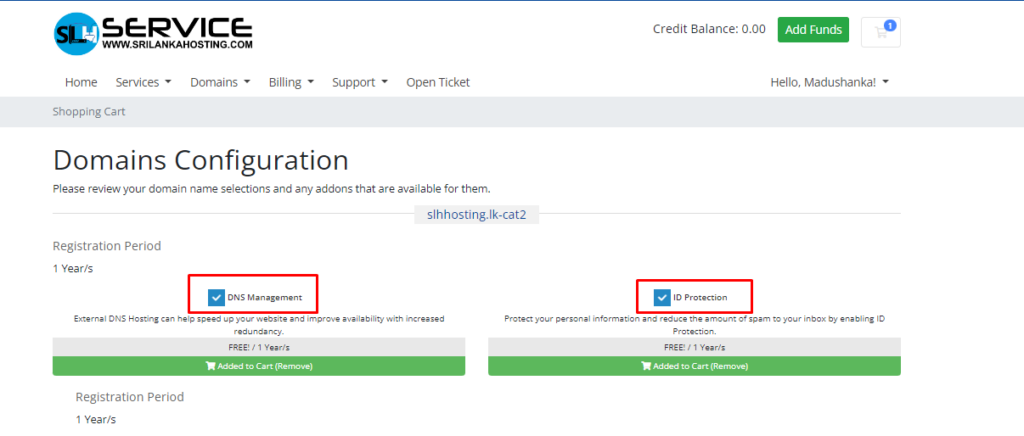 01. Update Name servers (By default, new domains will use our nameservers for
hosting on our network)
02. Click the "Continue" button.

Review your domain and click "Checkout"button.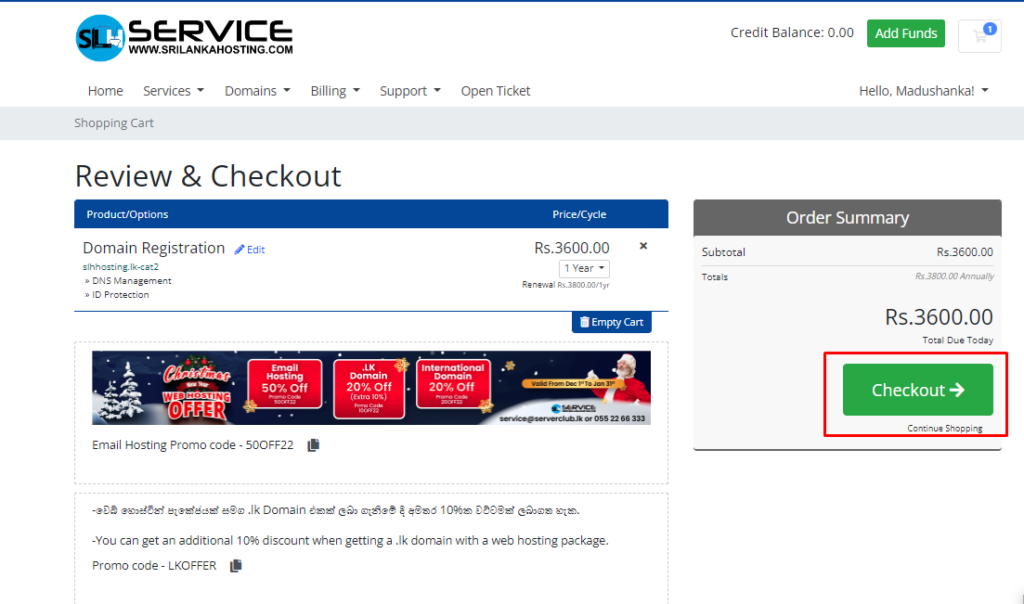 1. Choose your account or create new account
2. Select a payment option.
3. Read and tick the checkbox "I have read and agree to the Terms of service"
4. Click "Complete Order" button.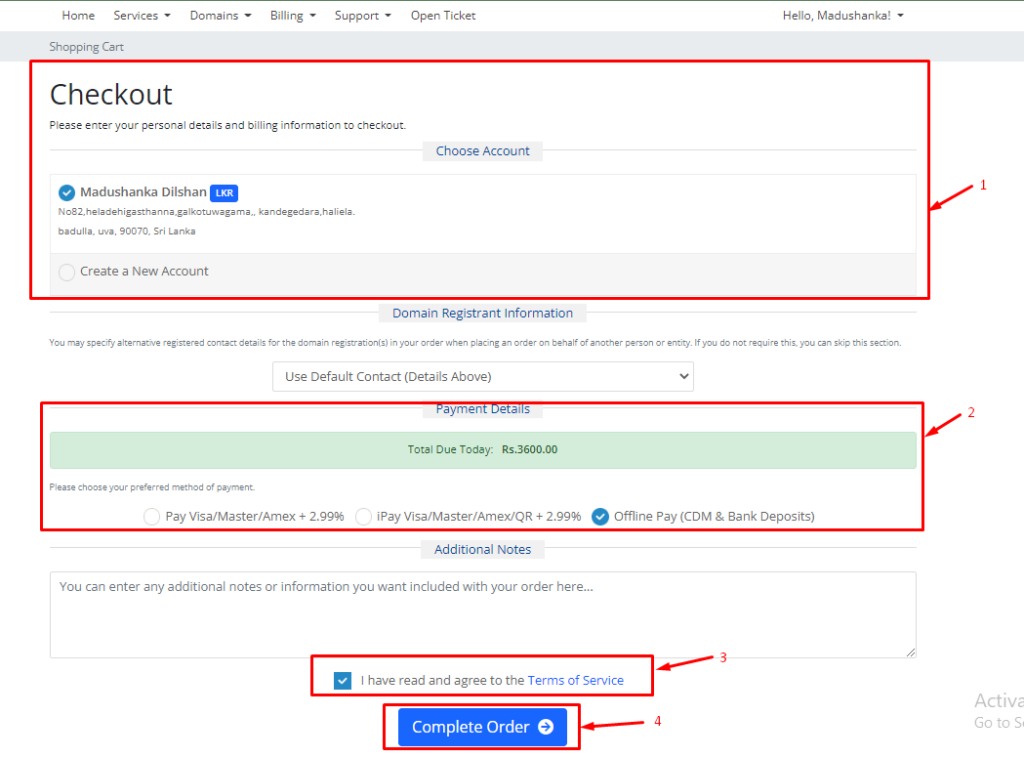 Nexr Click "Back to client area"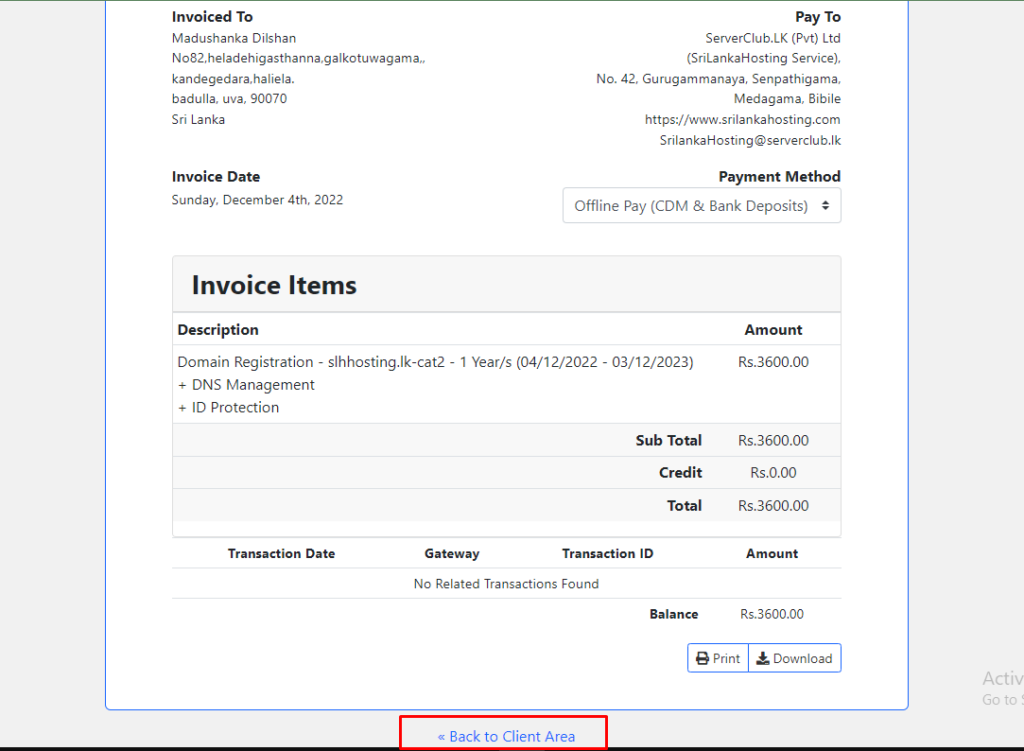 Click "My Domains"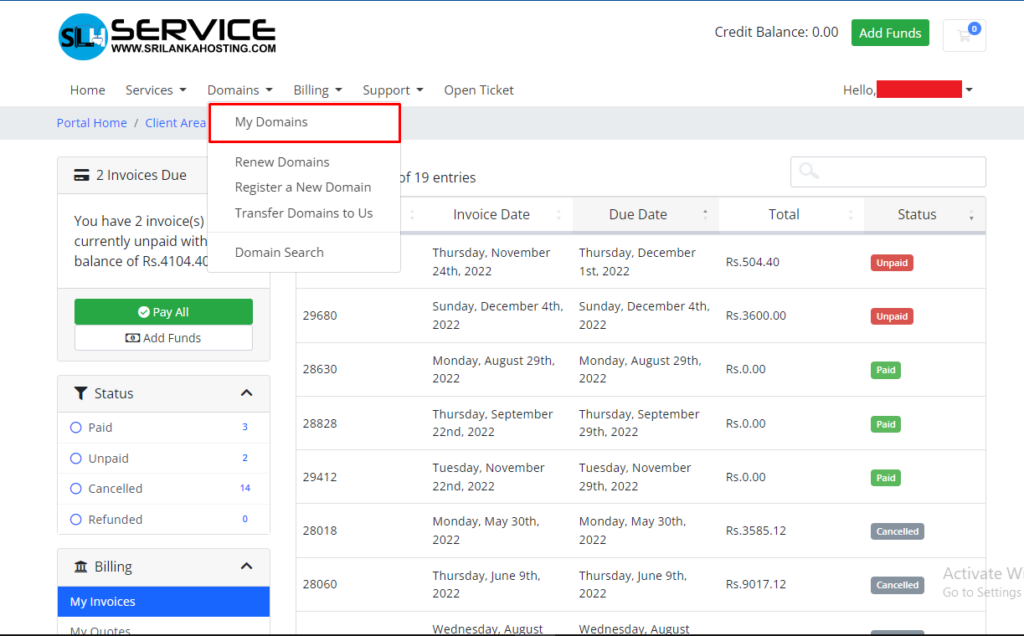 Select your domain.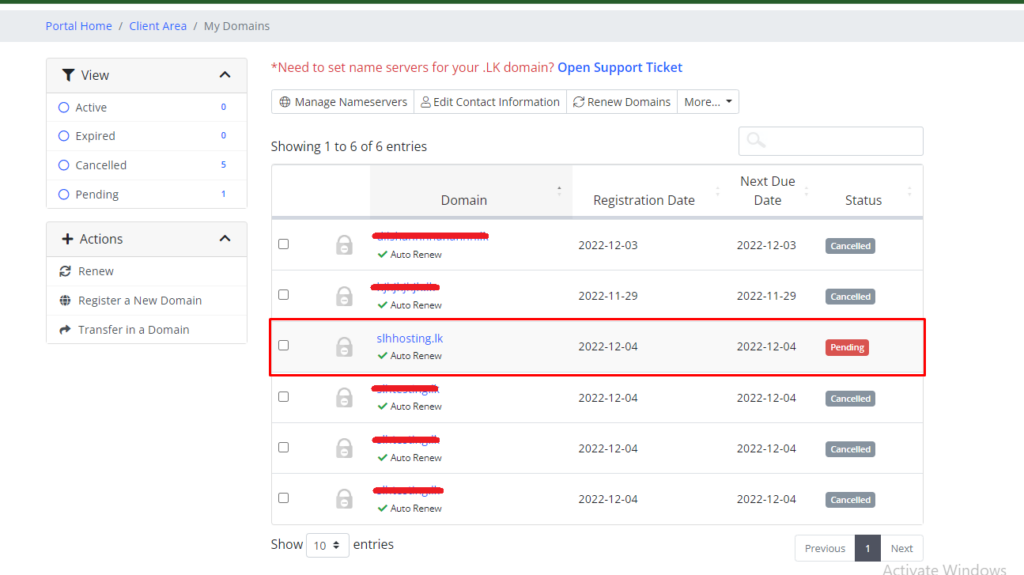 Fill below details with your "Organization type"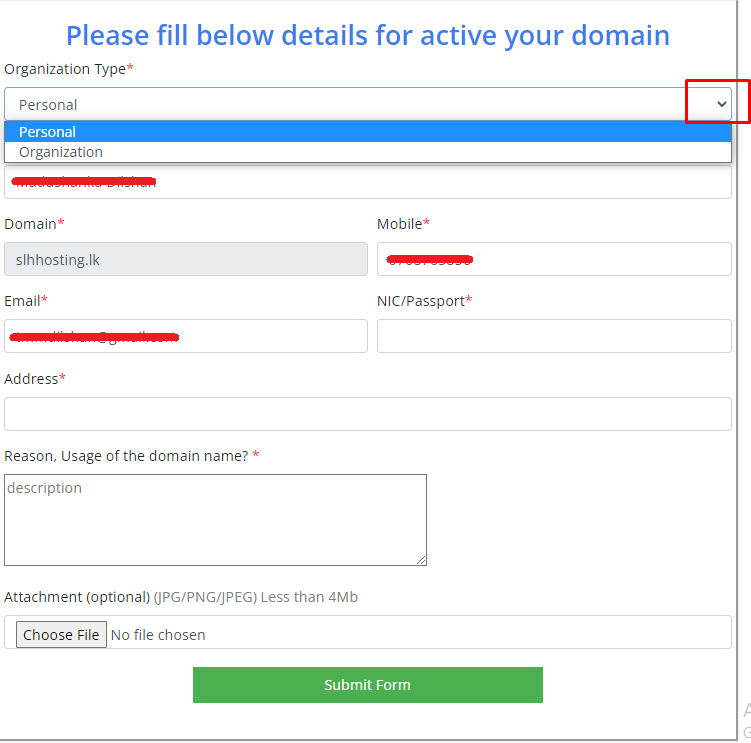 Form overview for personal domains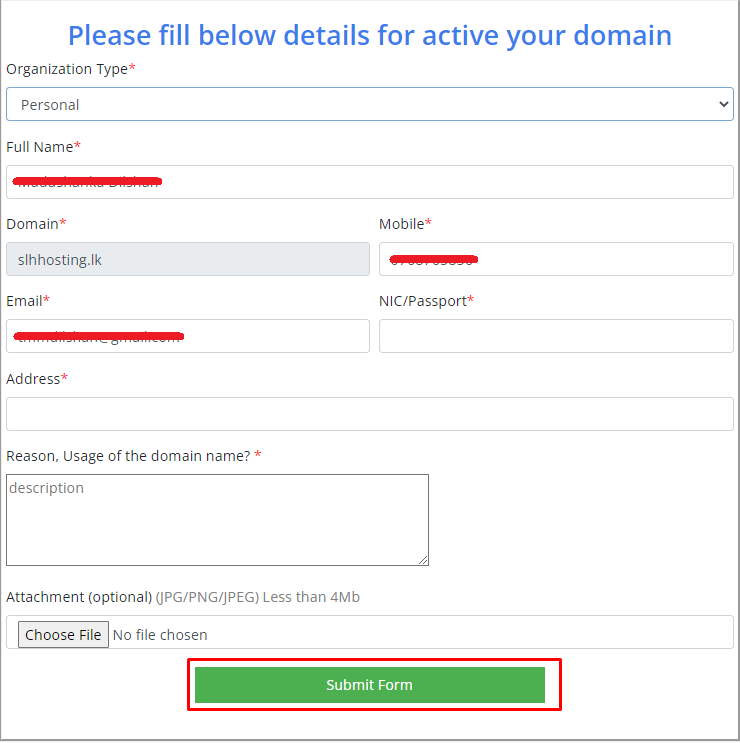 Form overview for organization domains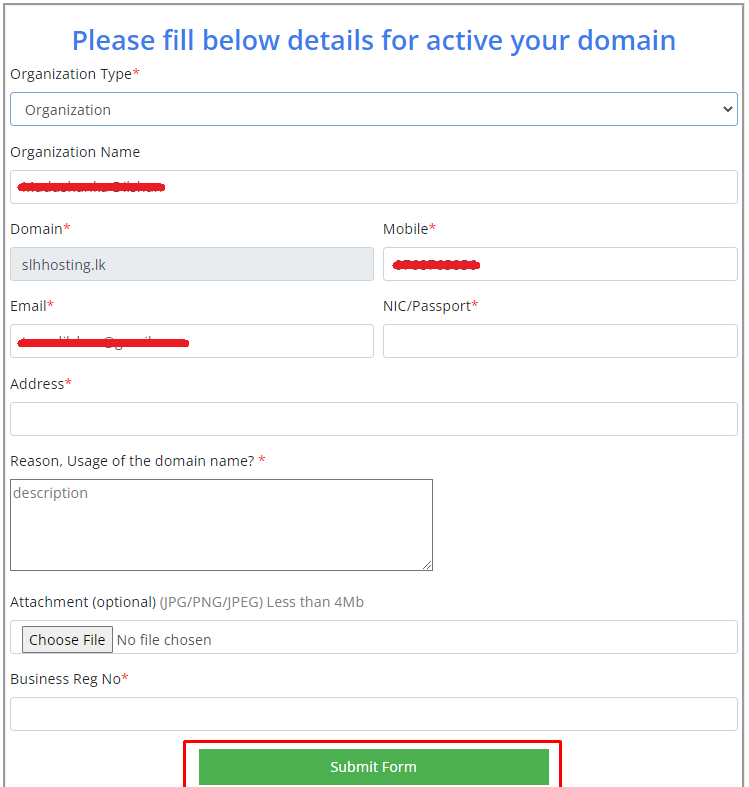 Click "Submit form"