In this tutorial, we are going to show the procedure that you should follow, if you want to send us a ticket for billing, support, sales or regarding other issues.
1 – Login to your sriLanka hosting account
using https://manager.srilankahosting.com/clientarea.php

2 – Go to the "Home > Open New Ticket" or click on "Open Ticket".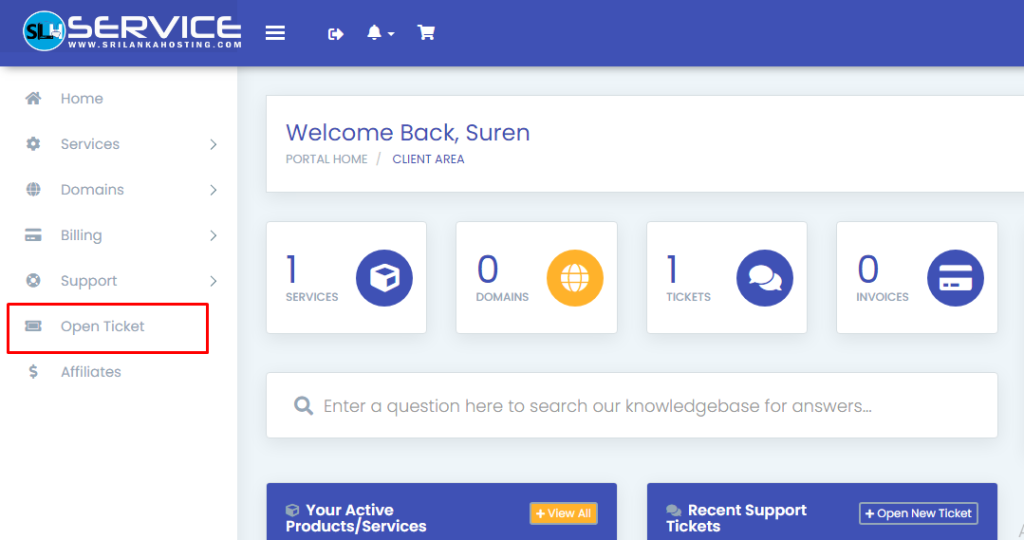 03. Support ticket options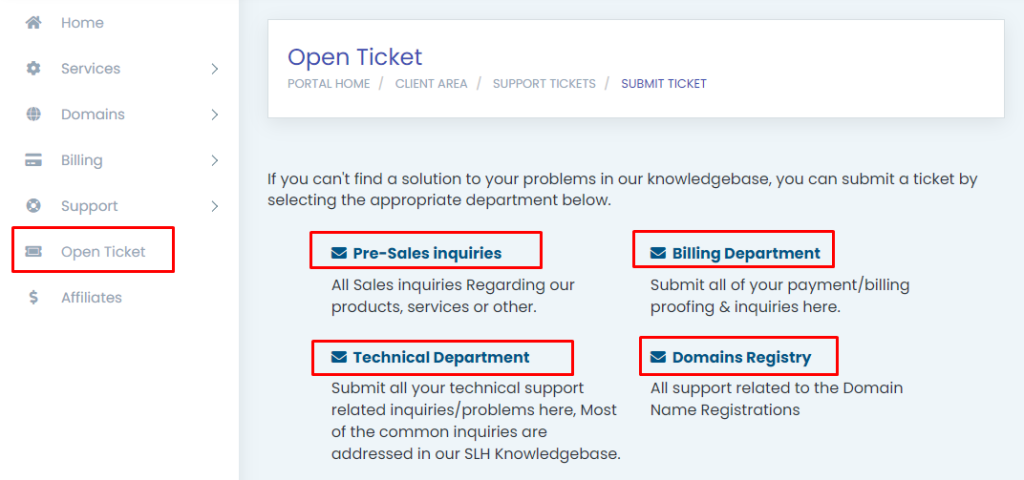 Pre-sales inquiries 

If you have  any inquiries before you buy the product go to the Pre-Sales inquiries 

Billing department 

If you have any problem with your invoices, or you have selected the offline payment method and you need to send the payment proof go to the billing department 

Technical department 

If you have any technical problem open a support ticket with explaining the problem. you can even upload Screnshot for exaplain the problem.
04. Submitting a support ticket
Subject: State your problem in brief
Priority: set your priorities
Attachments: attached clear and pointed screenshots/documents
Finally submit your ticket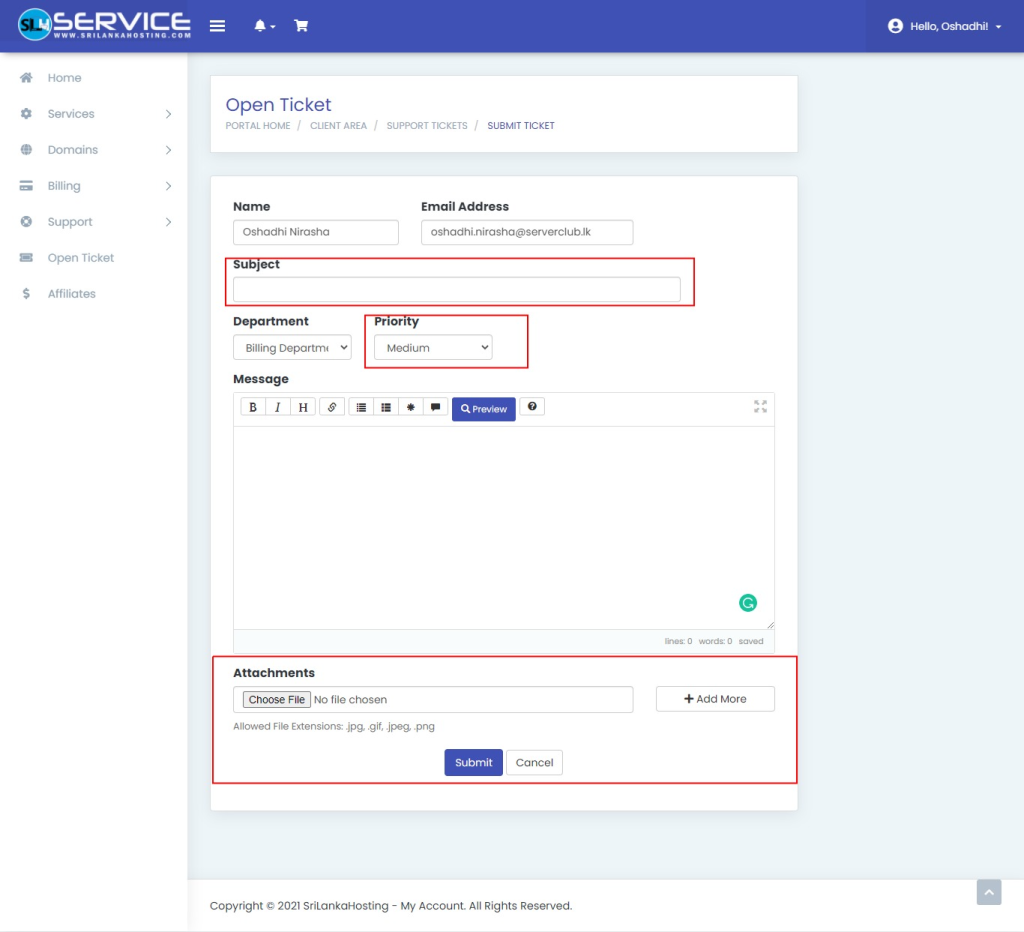 5 – Visit the "Support > Tickets" section of the Client area's Main Menu to follow the progress of your ticket and see all of the messages which you have received. You can also return to the homepage to see the state of your tickets and access them.
Use our Selfcare Mobile Application to open support with fingertips: https://www.srilankahosting.com/post/slh-self-care-app